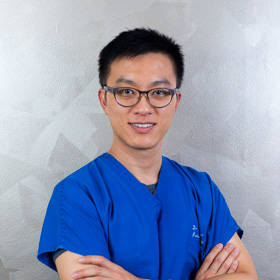 Dr. Alan Lee
BDS MSD CAGS Perio (Boston University, USA) Diplomate, American Board of Periodontology
Registered Dental Specialist Periodontist
Dr Alan Lee completed his Master of Science in Dentistry and Certificate of Advanced Graduate Studies in Periodontics from Boston University, USA. He was also awarded the Diplomate, American Board in Periodontology. During his residency, he also won the Morris Ruben Scholarship for excellence in Periodontology. Following completion of his specialist training from Boston, Alan returned to Sydney to work as a specialist.
Dr Alan Lee has been in dentistry for more than 20 years in total and had seen many facets of dentistry. This has made him a caring dentist with excellent chair side manners and understands the fear of patients seeing dentists in general. Outside of work, Dr Lee is also involved in doing voluntary work and engaged at least once a year in overseas voluntary services at Cambodia, Myanmar and Bhutan. He believes in doing so, the experiences he had made him feel appreciative of what he has back home in Sydney.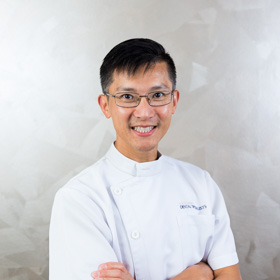 Dr. Thai Yeng
BDS, MDentSci, DClinDent, MRCPS (Glasg), MRACDS (Endo) FDSRCPS (Glasgow) FDSRCS (Edinburgh), FDSRCS (England), FPFA

Registered Dental Specialist Endodontist
Dr Thai Yeng completed his Bachelor of Dental Surgery Degree in 2000, Master of Dental Science Degree in 2002, and Doctor of Clinical Dentistry Degree in 2007. Dr Yeng worked as a general dentist in Sydney, New Zealand and the United Kingdom after graduation. Dr Yeng was accepted into the specialist training program in Endodontics at The University of Melbourne and became a registered specialist endodontist in 2007. Dr Yeng obtained his Fellowship in Dental Surgery (FDS) from The Royal College of Physicians and Surgeons Glasgow in 2010, The Royal College of Surgeons Edinburgh in 2013, and The Royal College of Surgeons England in 2019.
​Dr Thai Yeng is currently a part-time PhD (Doctor of Philosophy) research candidate at The University of New South Wales, Faculty of Medicine.
Dr. Ivy Hsiao
BDS MS MSD (Pros) CAGS (Columbia University, USA)
Registered Dental Specialist Prosthodonitst
Dr Ivy Hsiao completed her specialty certificate in Prosthodontics and Master of Science degree from Columbia University, New York. She has a strong academic background with her research in ceramic materials and extensive clinical experience with complex comprehensive care, implant restorations, aesthetics, removable and fixed prosthodontics. Dr Hsiao is a specialist prosthodontist with over 21 years of work experience since becoming a dentist and was teaching as a clinical educator at The University of Sydney, Faculty of Dentistry.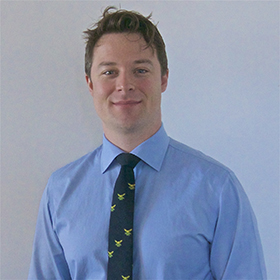 Dr. Mark Daniel Atkinson
BDSc, GDipClinDent (Surgical Dentistry), DClinDent (Oral Surgery), MFDS RCSEd, MDTFEd, MRACDS
Specialist Oral Surgeon
Dr Mark Atkinson is a registered Oral Surgeon and he completed his specialist training from the University of Sydney. Mark previously served in the Royal Australian Air Force as an Officer and is currently serving as a Staff Specialist for NSW Health operating in hospitals across Sydney Local Health District. His clinical practice focuses on wisdom teeth removal, dental implants and bone grafting, dento-alveolar surgery, and management of diseases of the mouth and jaws (growths, cysts and tumours).
 Dr Atkinson has also been awarded Membership of The Royal College of Surgeons of Edinburgh and the Royal Australasian College of Dental Surgeons. He holds an honorary lecturer position with the University of Sydney, Faculty of Medicine and Health.
 Mark believes in a well-informed patient-centric decision-making process.
Opening Hours
Tuesday to Friday
8.00am to 4.30pm
Saturday
8.00am to 12.30pm